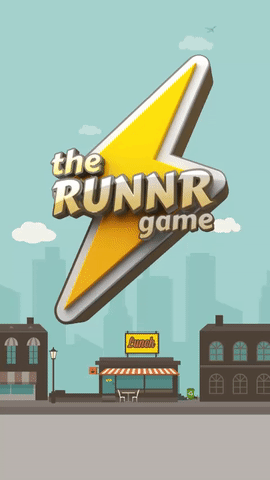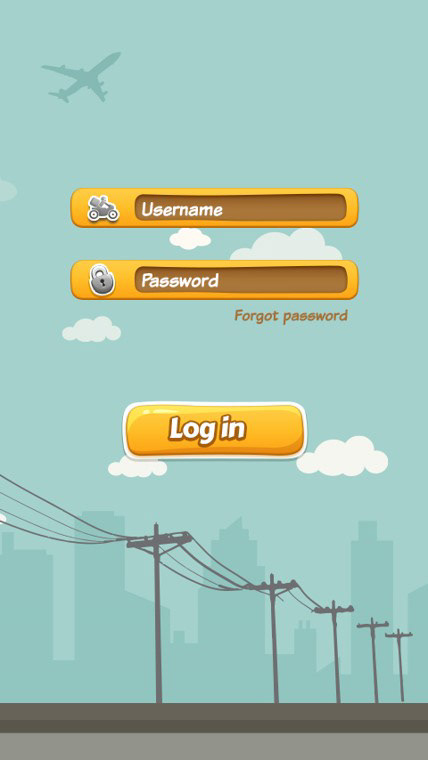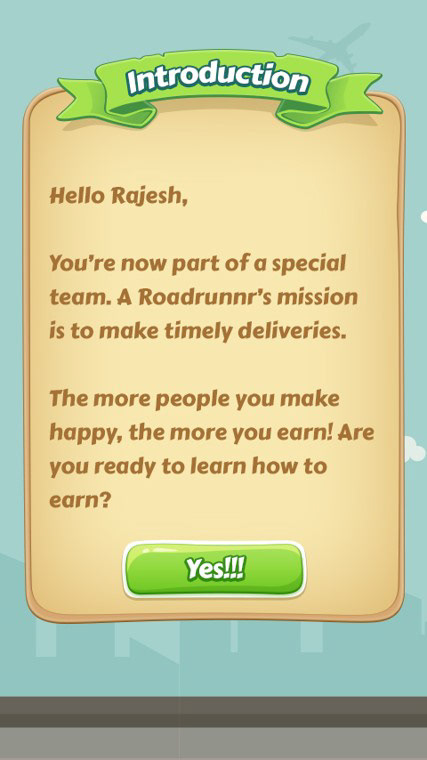 There is a growing need for couriers in India where online retail is burgeoning. However, training and retaining delivery personnel poses major problems – there isn't enough time or money to spend on training; and without much prospect for career growth, employees lack motivation to stay in one job. Roadrunnr brought incremental training (from job basics to finer customer care nuances) to the courier's mobile phone with engaging games that ensured more time was spent on learning. Inculcating the lessons also translated into better job performance and consequently, cash bonuses that helped improve retention rates.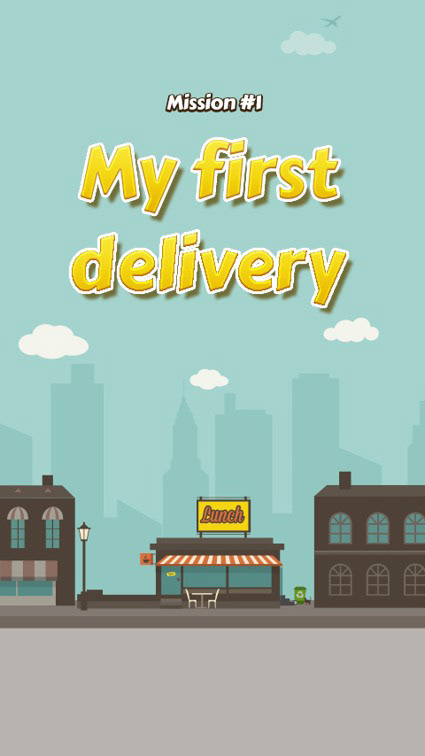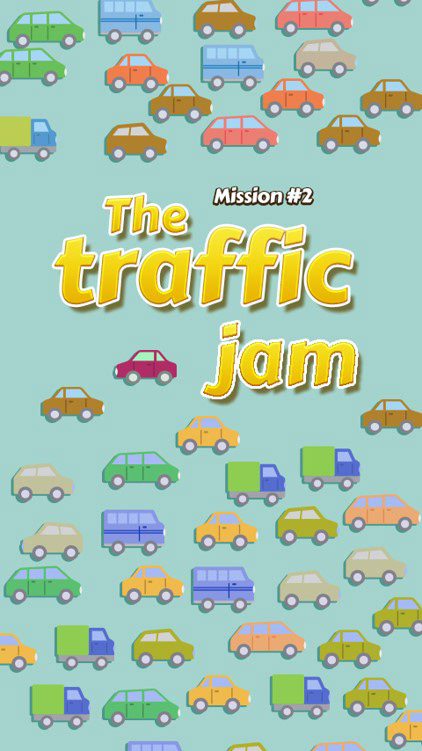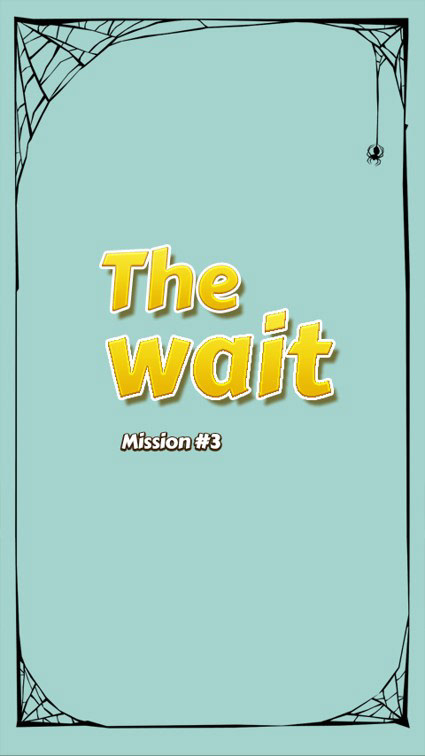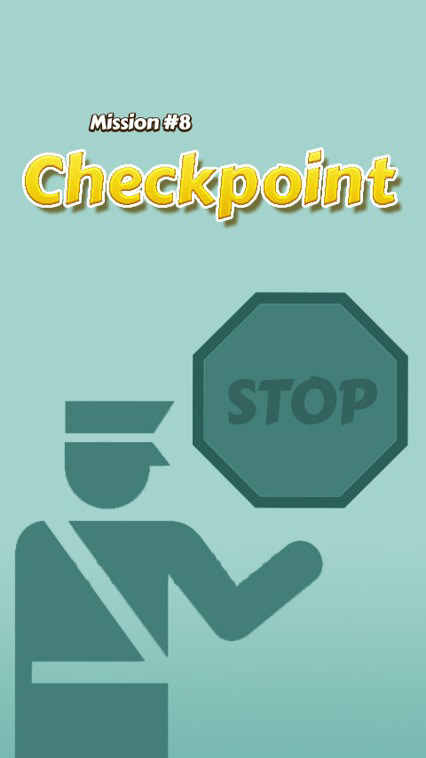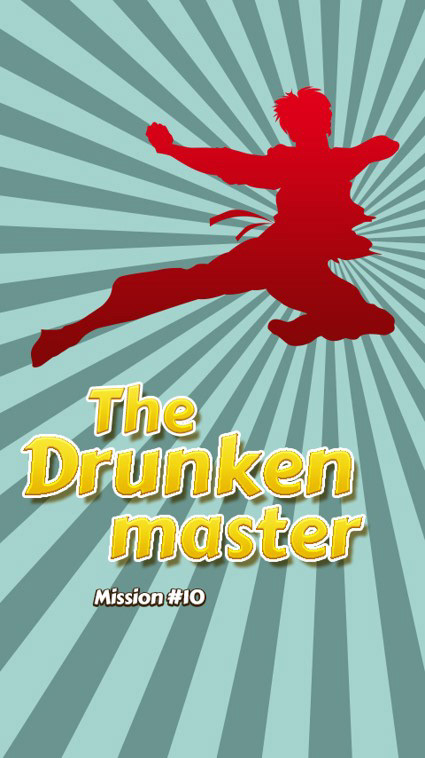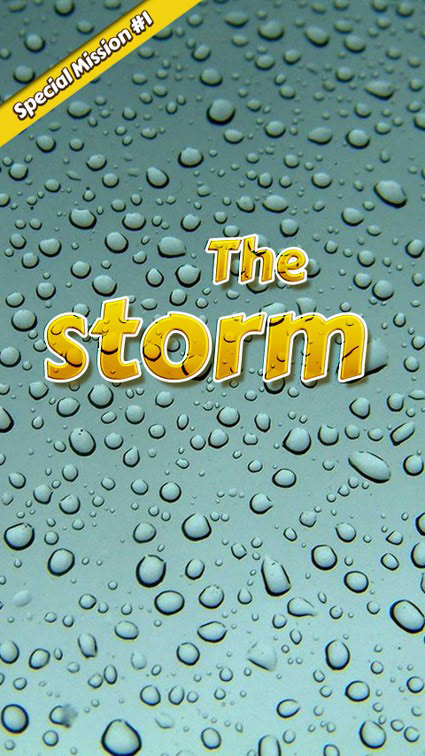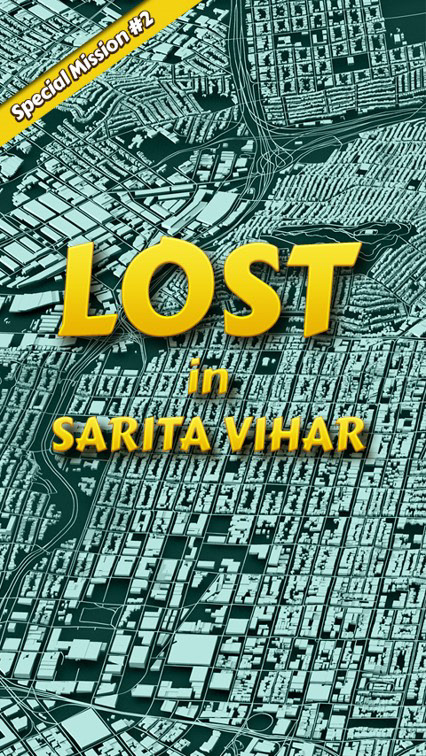 We conceived and designed a simulation game in which the courier becomes the protagonist navigating their way through progressively challenging delivery missions that imitate real life situations. Interviews with couriers across personnel management centres provided the important insight that we had to be comprehended by a demographic set with low literacy levels and limited understanding of hygiene, presentation and customer-facing etiquette.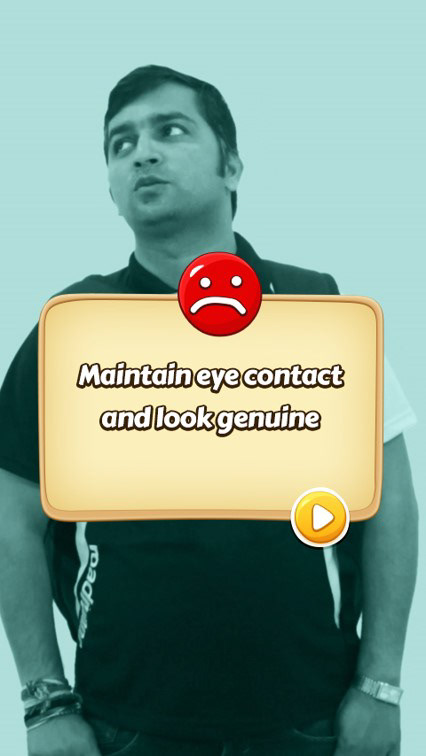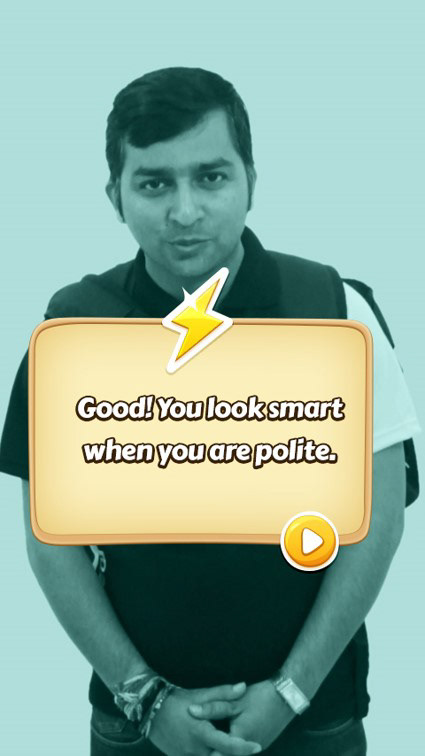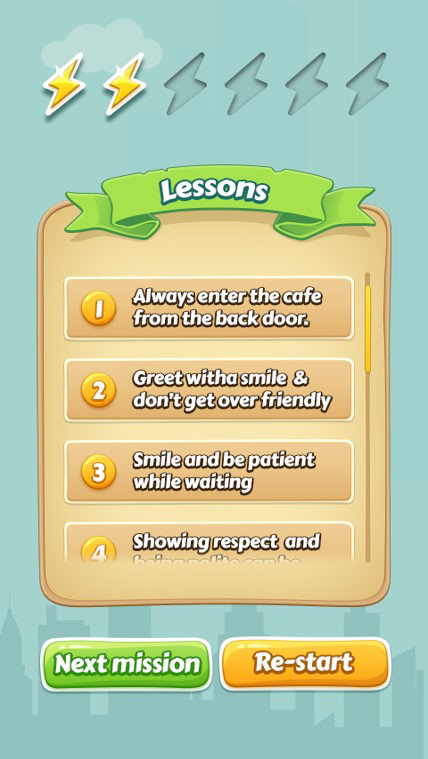 Lessons in grooming, protocol and etiquette were reinforced through a multiple-choice based gameplay. The right option unlocks progress, the wrong one prompts an explanatory lesson before it sends the player back to start.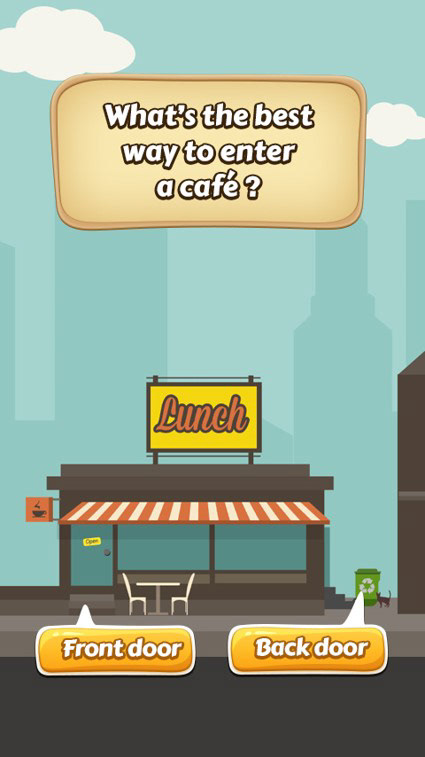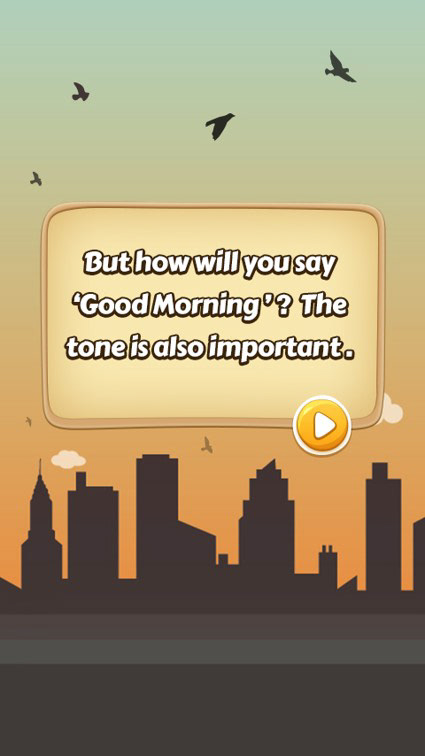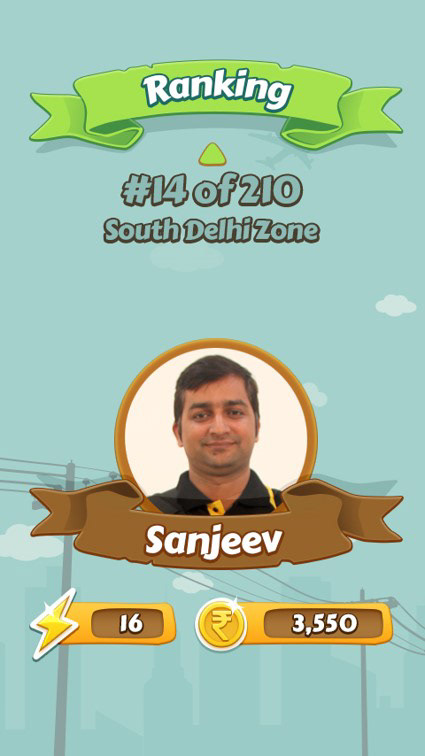 The game pits delivery personnel against each other as individual players and members of operational zones. Milestones achieved within the game (eg.: highest score, shortest time taken etc.) translate into real life cash incentives. This motivates players to complete the game and also encourages team spirit.