ABP News Studio
Our 'moving studio' innovation for Anand Bazaar Patrika's news channel was completed in record time despite the complexity - all elements were movable from tables to walls, giving the editorial team a wide range of set variations, shots and camera angles to work with.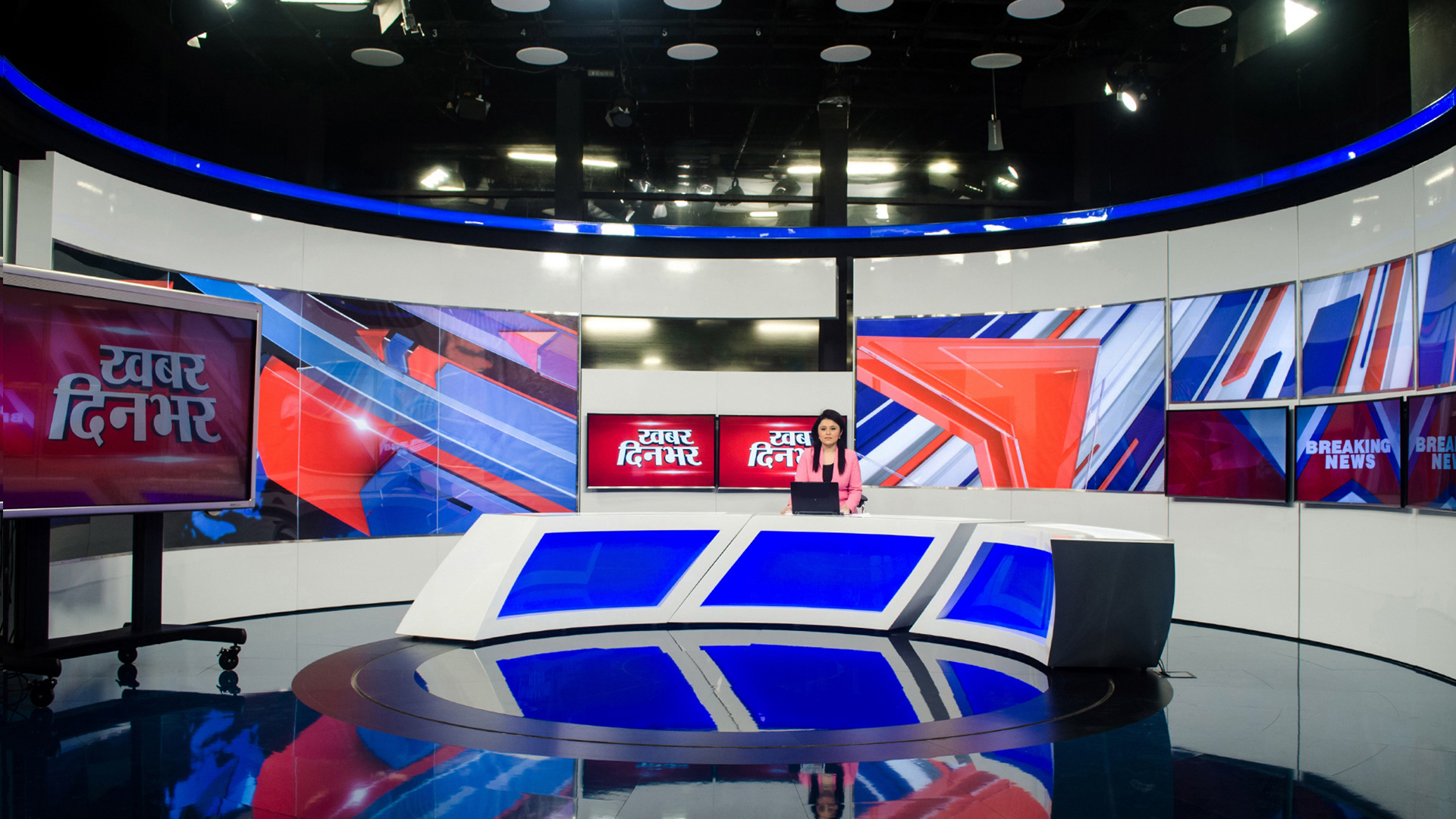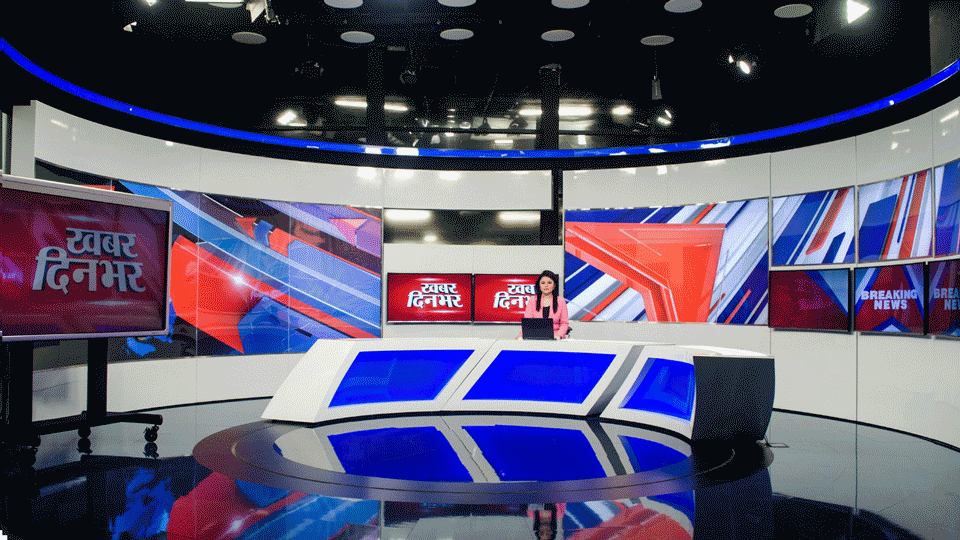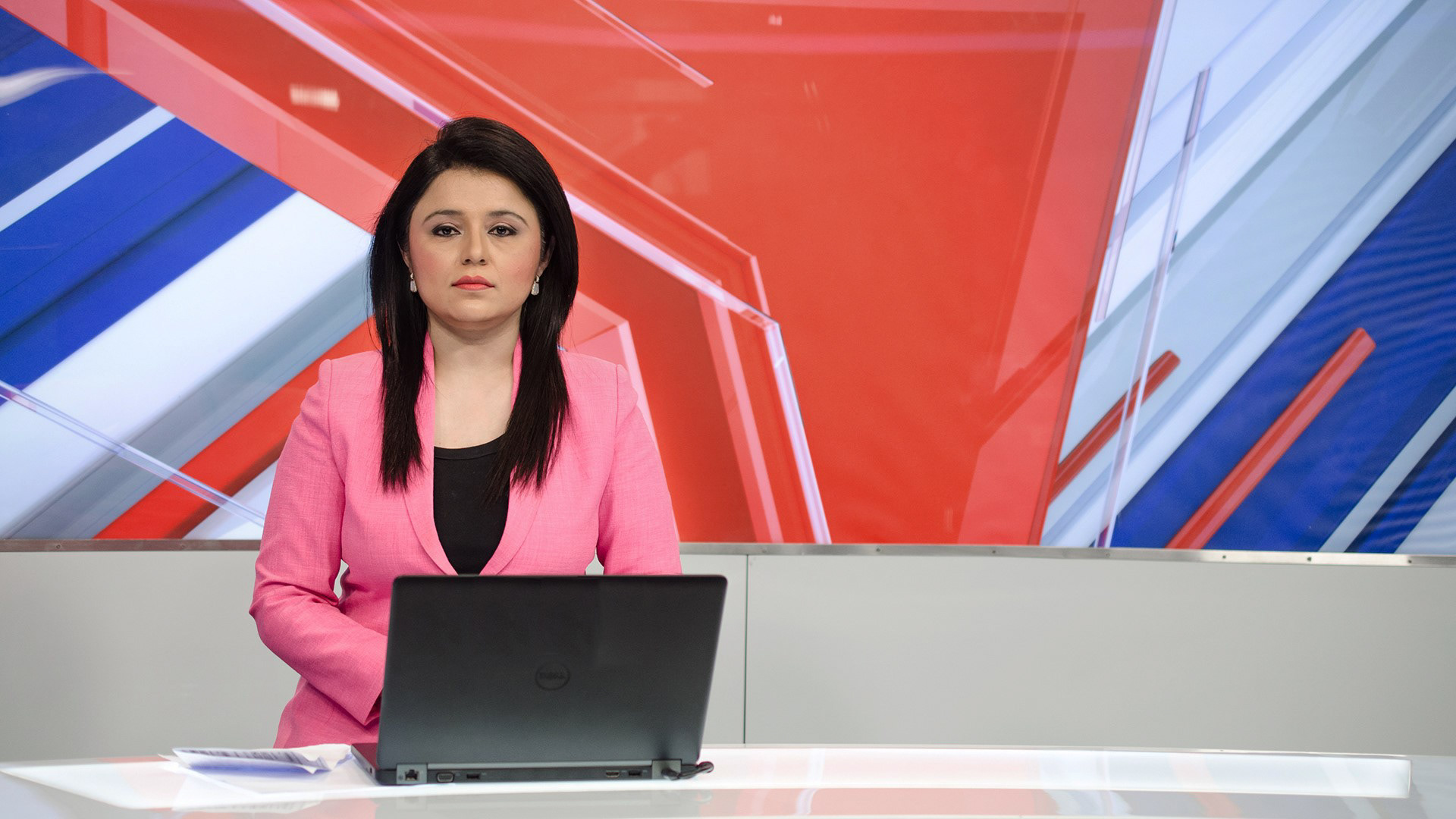 The wall panels can be parted to reveal the newsroom (currently under renovation behind the frosted film), which when ready will house 140 news desks. The tables also move to align better with the backdrop and the camera.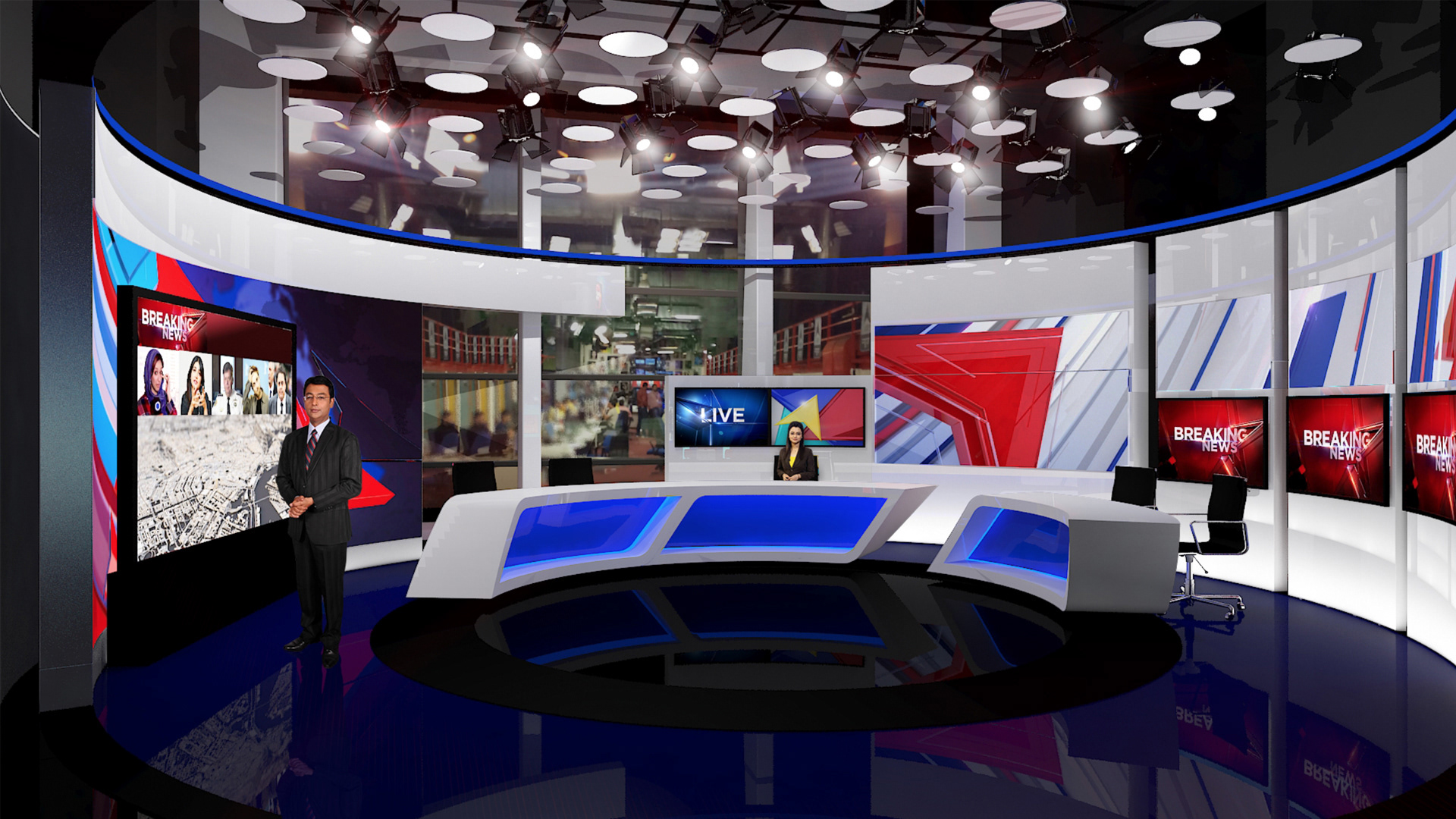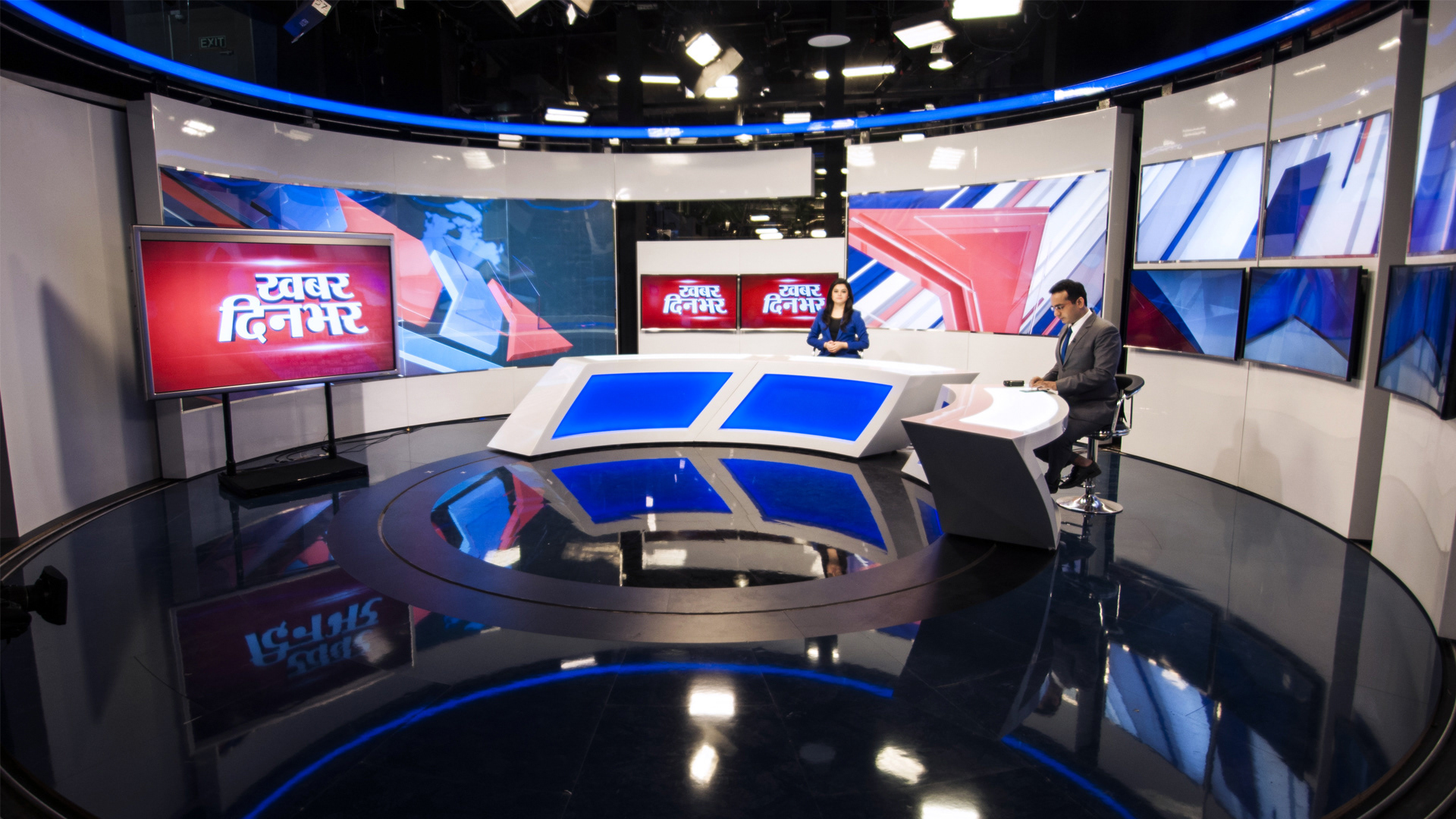 (Left) The 3D render of the visualised design versus the realised studio (right). 
Materials were chosen after it was tested on camera to ensure the finish of the studio matched the design concept.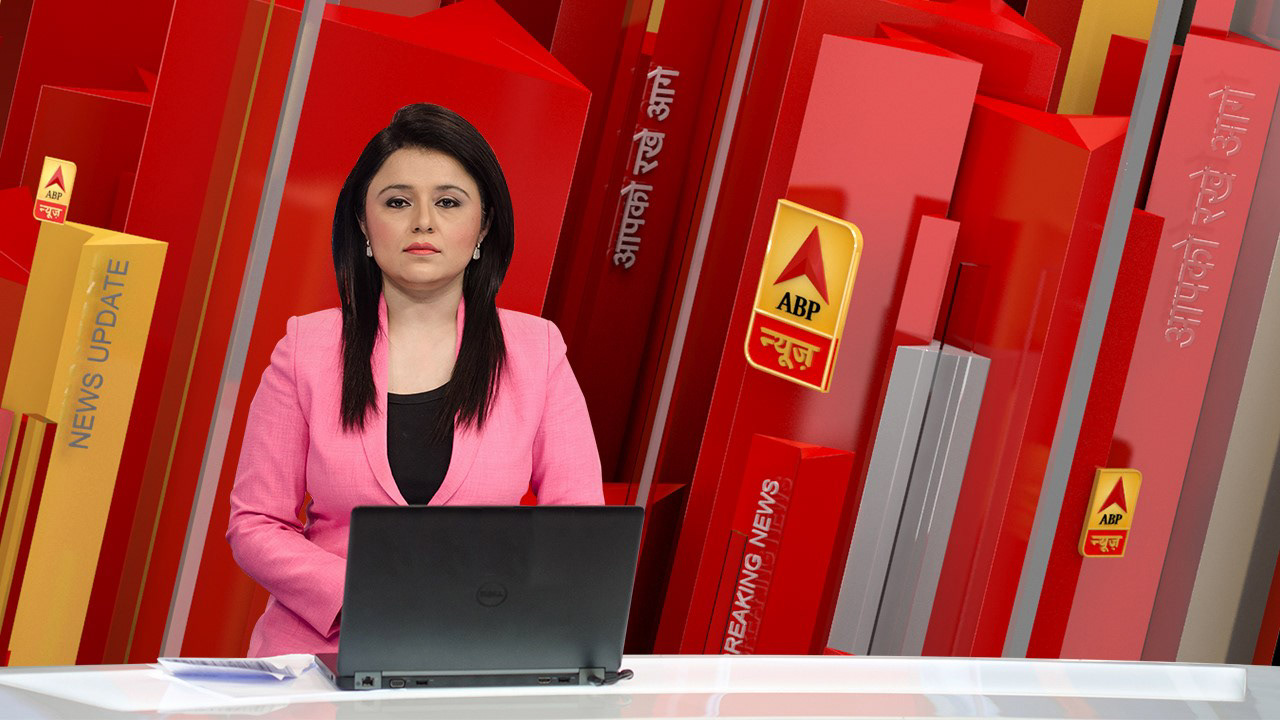 Same studio, different look with minimal production effort.